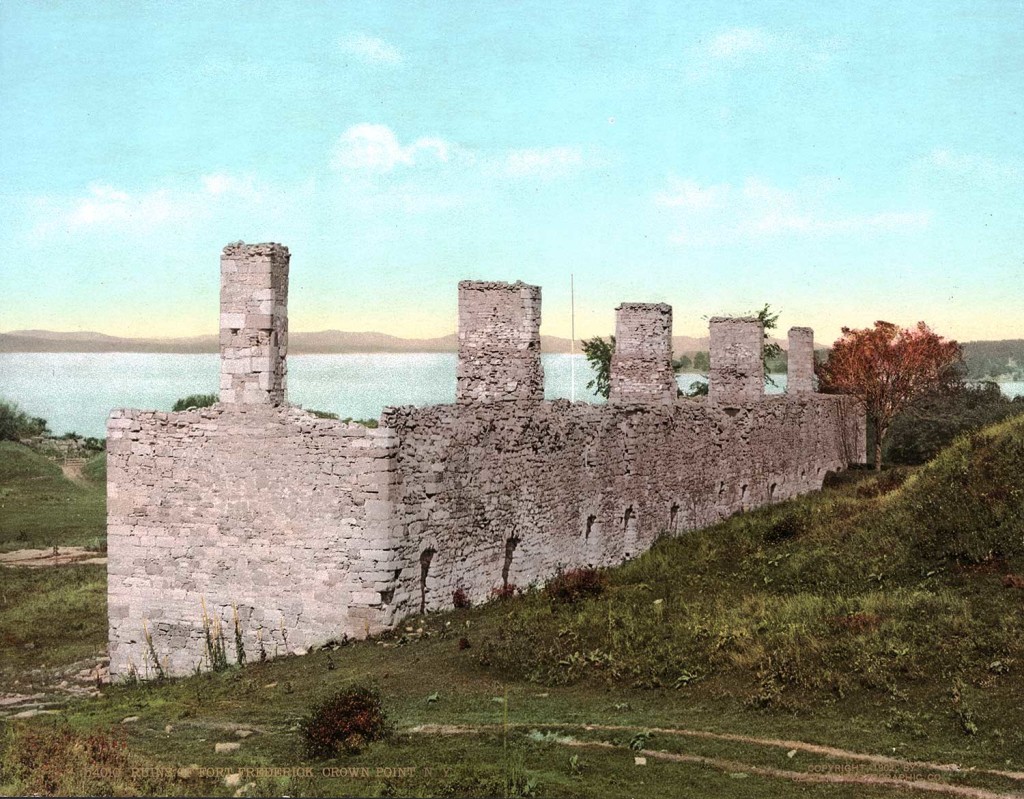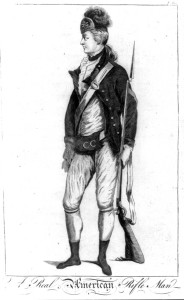 Asa Hickok "narrates" using his own words from his application for a Revolutionary War Pension. Other information is taken from Cothren's Ancient Woodbury books, and letters from American Archives Series 4, Volume 2.
I was one of eighty Woodbury men who marched northwest with one thousand more under Colonel Hinman to defend Ticonderoga and Crown Point.
Our Regiment marched north first to Litchfield in Connecticut, then to Goshen, then northwest to Sheffield in Massachusetts, and next to Albany in New York. From Albany we marched north some sixty miles to Fort George at the south end of Lake George.
North and northeast some thirty-five miles was the garrison or Fort of Ticonderoga on Lake Champlain, which we reached in June.
We were joined by three more companies of Colonel Hinman's Regiment. All four companies were stationed at Crown Point, ten miles north of Ticonderoga.
Col. Hinman commanded until General Schuyler of New York arrived.
Repairing Roads
We repaired roads and bridges, removed the cannon, and did other necessary jobs to make Crown Point and Ticonderoga more defensible.
The forty-four miles of road from Fort George south to Half Moon (north of Albany) were especially in a wretched condition. Wagons could hardly pass each other.
Supplies From Woodbury
The third week of June, Shadrach Osborn, who was in charge of commissary, and Truman Hinman from Woodbury, purchased and furnished supplies for us at Ticonderoga. But more supplies were needed.
Waiting for Schuyler
On July third Col. Hinman sent a dispatch to the New York Provincial Congress. He requested troops furnished with tents. Our barracks were crowded and not convenient or good for the health of the soldiers.
Major-General Schuyler had not yet arrived by July 7 when Col. Benjamin Hinman wrote him:
I wait, Sir, with impatience for your arrival, as I find myself very unable to steer in this stormy situation. Sometimes we have no flour, and a constant cry for rum, and want of molasses for beer…the failure of those who provide give great uneasiness to the men; hope for better times on your arrival.
Finally Connecticut's Governor Trumbull directed two companies (fifty men) of ship carpenters to march with their tools to work at Crown Point. They were to leave the second or third week of July. The Governor was concerned because few of the men taking supplies to Crown Point had had smallpox. And the men at Crown Point were exceedingly sick with smallpox.
It was August before Fort George could be set up as a major supply depot hospital for the Northern Continental Army.