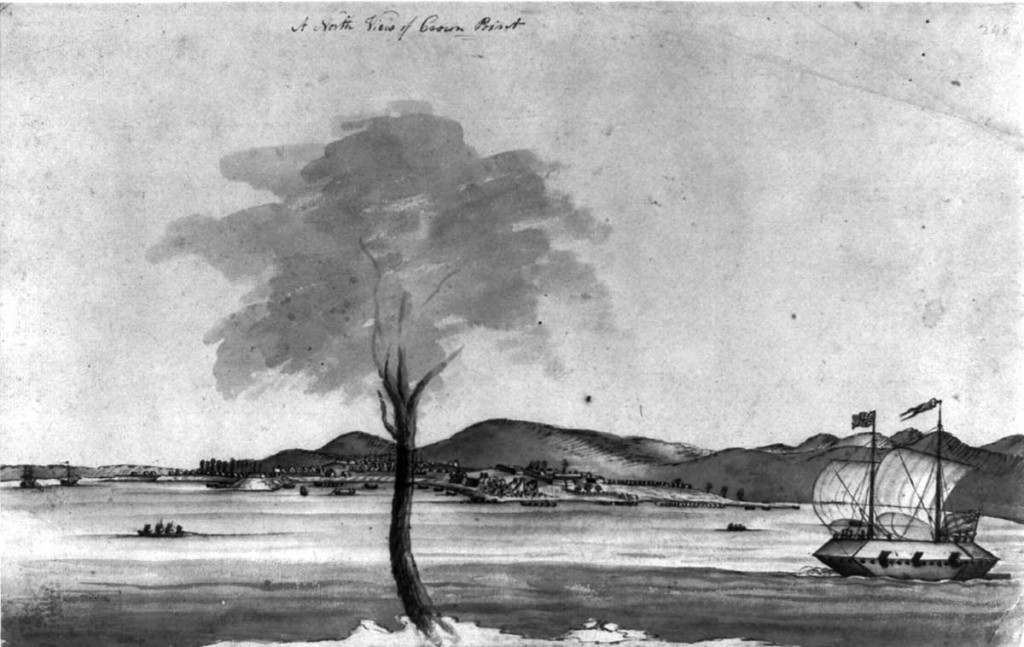 In the fall of the year the men at Ticonderoga were attacked with fever and dysentery and many of them died. My brother Reuben was very sick. (He died two years later.)
I (Asa Hickok) was taken sick with a fever late in the fall. It rendered me unable to go north with the troops to Fort Saint-Jean (John) south of Montreal in Canada, where we had been ordered to march.
Around December 1, at the start of winter, I was discharged from further service with a view to get to my brother's who resided near the head of South Bay.
I appreciated the kind attention of Col. Hinman who was a friend of my father Justus. Before marching with his troops 169 miles to St. John, Col. Hinman procured a boat and hands to row me and other sick soldiers to the head of South Bay.
Col. Hinman directed me to go to my brother's and from thence, home as soon as I was able. My brother picked me up and moved me to his house. I remained there until I was able to ride home to my father's in Woodbury—as directed by Col. Hinman.