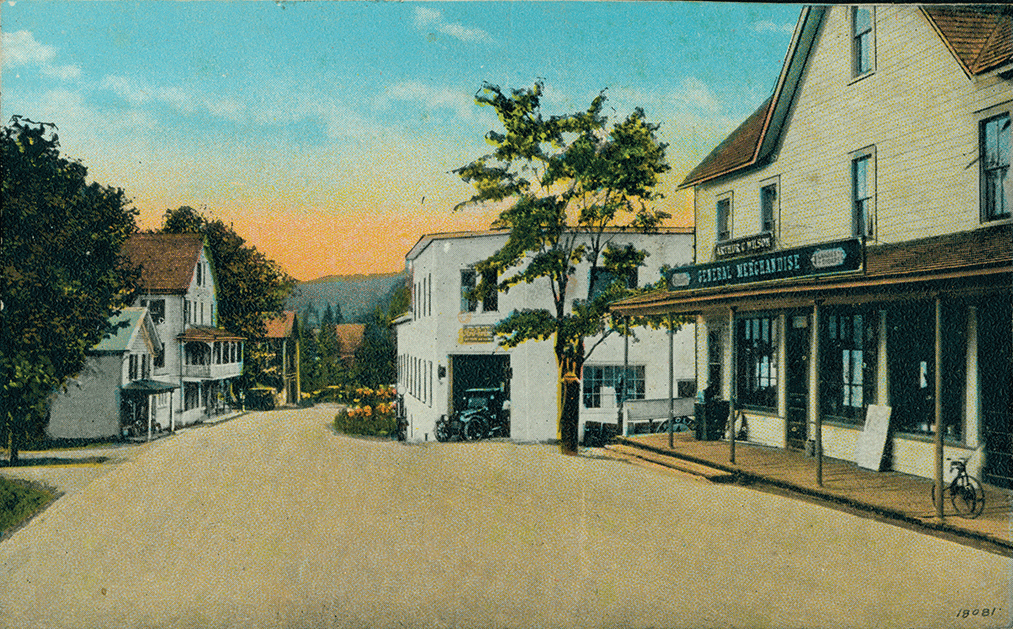 Hello Halfway Brook Friends,
I hope this post finds everyone doing well.
It's been busy times here in Cave Creek. October and November were intense times of editing Gary's book, Deans Garage, The Future is Back, which was finally published in January.
November and December were exciting months with visits from two different families and a total of six grandchildren (the oldest is five). Then an encounter with a milder, though still miserable flu in January.
I continue to work on my next book, Abby, Laurilla, and Mary Ann; The Heritage and Legacy of the Daughters of Two Hannah Hickoks, 1635–1906.
As I have time, I plan to put up some of my favorite images from my Halfway Brook books. Today's color postcard from Great Aunt Aida Austin's collection is Eldred, perhaps in the 1920s or 30s.
Arthur Wilson's General Merchandise is the first building on the right. Next is Wait and Boyd's Garage. Parker's Hotel is second on the left.