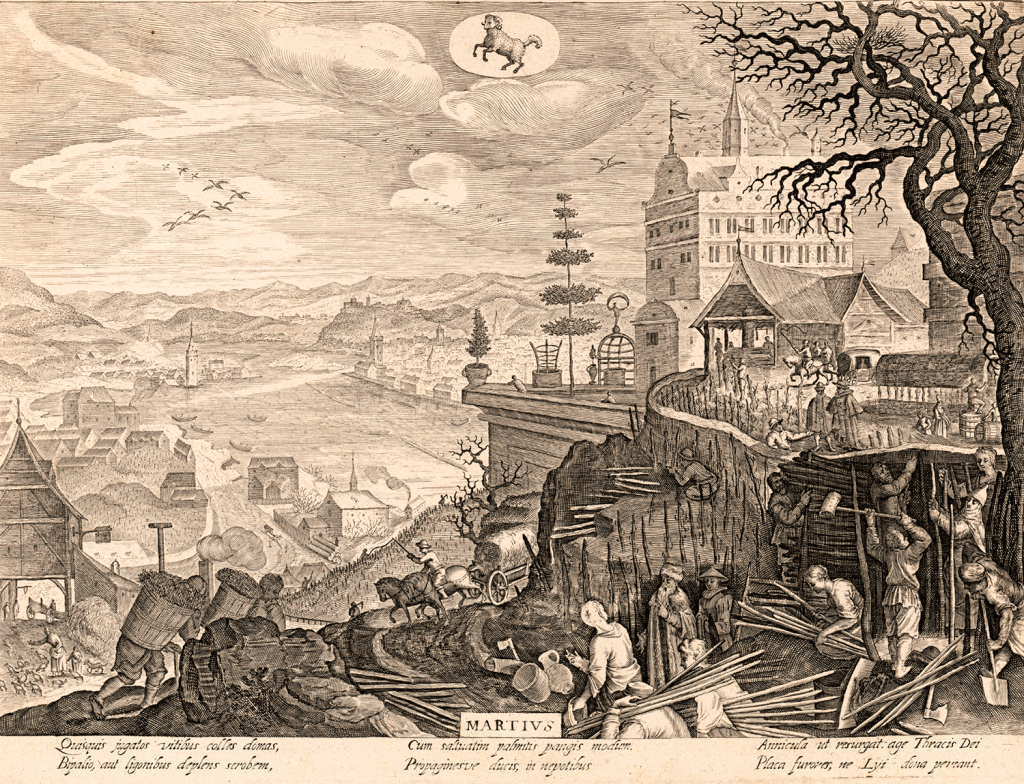 In October 1582 the Roman Catholic world adopted the Gregorian Calendar introduced by Pope Gregory XIII. But the English (and their future colonies) kept the Julian Calendar until 1752. March 24 was the last day of the year in the Julian Calendar. The new year started on March 25.
As an example: the ship Planter sailed for New England on March 22, 1634, four days before the Peter Bonaventure which left for "ye Barbadoes & Christophers" on March 26, 1635.
The switch to the Gregorian Calendar in 1752 was done in steps and completed by September 14 of that year.
The above print is a 1607 calendar illustration for the month of March. It shows a bird's-eye view of a palace on the right and a lagoon in the middle distance. There is a bustle of activity preparing for Spring planting and building a small wooden structure, and men carrying large baskets on their backs.