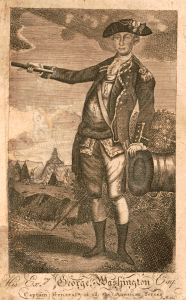 On October 27, 1776, David Hickok wrote that at South Britain's Sunday Meeting, "every able-bodied man in the Train Band" was ordered "to march to Stamford forthwith."
Monday a battle took place in White Plains, New York, some fifty miles southwest of South Britain. David could hear the cannons:
"The cannon played briefly all day. Mr. Reynolds just come from the army and says they had a very hot battle at the White Plains yesterday."—David Hickok, October 28, 1776.
"About a hundred and fifty were killed and wounded in the short space of an hour.
"Quite a number of Woodbury soldiers were killed and several others severely wounded."—Rev. Mr. Wildman, Southbury; Cothren, Ancient Woodbury 1, pp. 199, 205.
"Daniel Downs, Amasa Garrit are killed and John Chilson had his arm shot off in the Battle of the White Plains. A soldier belonging to Boston Government lodged at my house this night, to whom I sold my old watch."—David Hickok, November 4, 1776.
"Wednesday I did nothing of any value but sleep and write a letter for John Johnson for I watched last night with John Garrit who is sick of the long fever at brother Justus's.
"News that Fort Washington (November 16) is taken. The night before last three soldiers which came from the camps lodged at my house; they belonged to the (Massachusetts) Bay government."—David Hickok, November 20, 1776.
With the defeat at White Plains and the disaster at Forts Washington and Lee, General Washington was forced to retreat to New Jersey.—Abby, Laurilla, and Mary Ann, pp. 56–57.