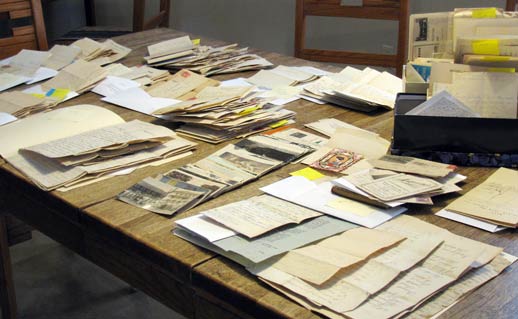 Most of box #2, courtesy of Kathy T.
I have spent most of this week typing up a wonderful group of 'new' old letters for Book 2, that were sent to me by my newly found Austin Cousin, Kathy T.
Kathy's grandmother was Lillie Austin Calkin, daughter of James Eldred Austin and his wife Emma Parmenter.
Lillie was born in 1884 in Solomon City, Kansas, and we will meet her in Echo Hill and Mountain Grove, the book I am currently writing.
Very fortunately for me and our family, Lillie saved about everything, I am told.
Many of the letters were Austin letters and/or photos. I will post them at Austin/Leavenworth info as I have time.
There were a number of letters of Jennie Crawford Crandall that were included and talk about a number of townsfolk who have been or will be a part of the story that I am writing. As I have time, I will post some of those here.
Back to typing up letters!