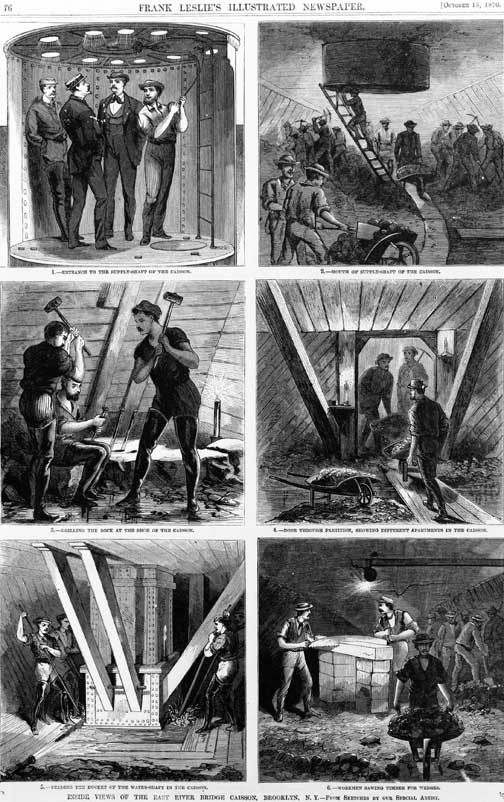 Illustrations of the inside of an East River Bridge caisson. From "Frank Leslie's Illustrated Newspaper," v. 31, no. 785, October 15, 1870, p. 76; Library of Congress: LC-USZ62-124944.
Caisson, French for box, is a sealed underwater structure.
Caisson disease, another name for decompression illness, occurs in construction workers when they leave the compressed atmosphere of the caisson and rapidly reentered normal (decompressed) atmosphere.
The Brooklyn Bridge was built with the use of caissons. A number of workers were killed or permanently injured by caisson disease during its construction. Washington Roebling also suffered greatly from Caisson Disease.—wikipedia.org/.