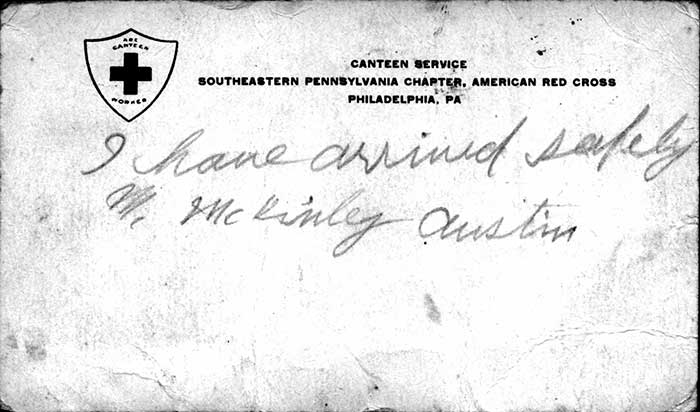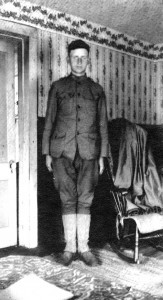 McKinley Austin to His Family
July 7, 1917: I have arrived safely. I have been accepted and am at Ft. Slocum. Your son, McKinley
Irwin Briggs, Ft. Logan
On July 7, 1917, Irwin Briggs enlisted in the army at Ft. Logan, Colorado. In 1935 Irwin and his family will live in Barryville. He will be the Methodist pastor for Eldred, Barryville, and Pond Eddy. Pvt. Briggs was sent to Ft. Riley, Kansas, for training. He asked to be placed in the Medical Corps and was with the 89th Infantry.
Both McKinley and Irwin would be stationed in France.