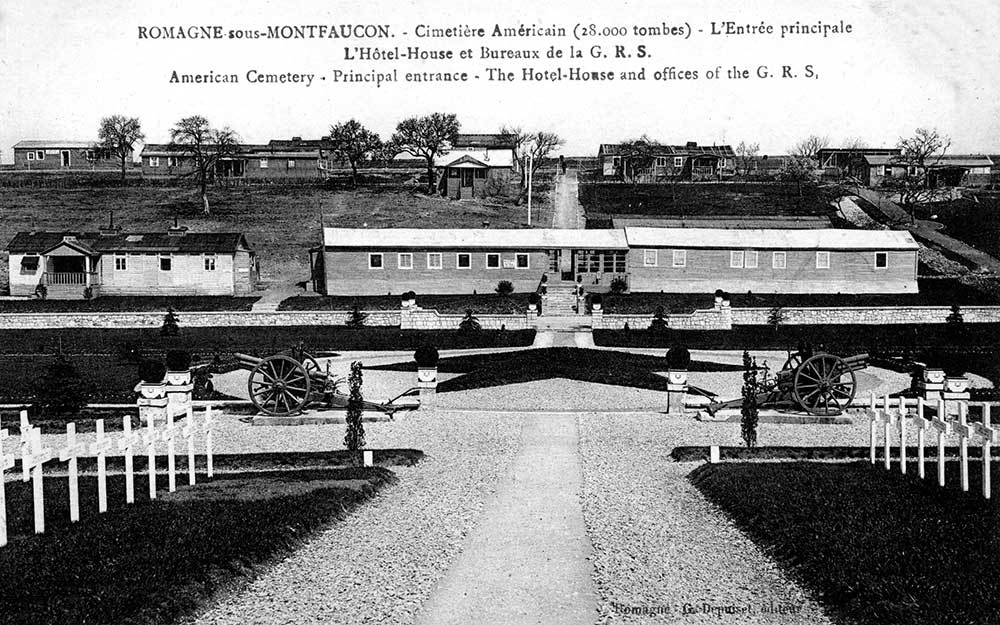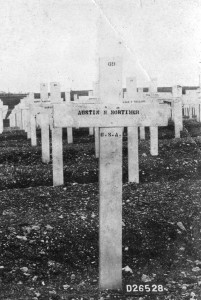 The Meuse-Argonne Cemetery covers 130 acres and holds the largest number of American dead—14,246—in Europe. Most of those buried in the cemetery died during WWI's Meuse-Argonne Offensive.
A short distance from the Meuse-Argonne Cemetery, just where the Romagne-Cunel Road turned down into the village of Romagne, was a war monument with the following:
This point: the left west Romagne boundary of 5th division in the attack of October 14, 1918, Meuse-Argonne offensive. The National Cemetery is located on terrain wrested from the enemy on that day by the 10th Infantry Brigade, 5th Division.
The last verse of Flanders Fields, by John McCrae, was written on back of McKinley's gravemarker photo:
To you from failing hands we throw
The torch; be yours to hold it high!
If ye break faith with us who die
We shall not sleep, though poppies grow
In Flanders fields.
Note: Families of the servicemen who had died in France were given the option of having the body sent back to the States. My uncle Mortimer McKinley Austin was later buried in the Old Eldred Cemetery.