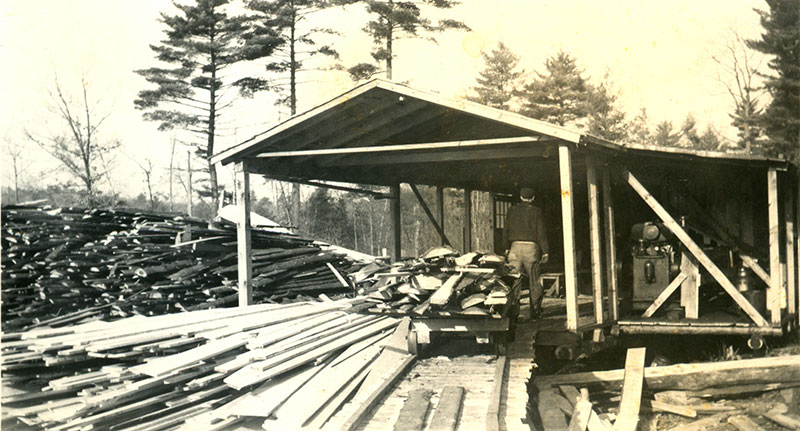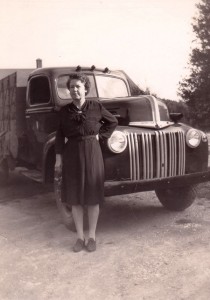 Click to read post on January 1945.
January 1946
Tuesday, the second day of January, Chet Middaugh skidded logs for Jim.
Sunday Jim paid $15 to have the mill machinery he had bought from Perry Barnes Jr. in December, drawn to his mill property. It was set up near the road to the right of his dad Garfield's house. Bill Meyers Sr., Jim, and his dad Garfield, all worked to get the mill set up.
The following Sunday, Jim and his brother-in-law Bill Meyers Jr. helped Bill Sr. cut wood. Clara and her family ate supper with Garfield and Ella.
The last day of January, at three in the afternoon, Jim went to the Horton Memorial Hospital in Middletown. He was the best man when his good friend Orville Clark married Mary Weisshaar. The wedding was at the hospital because Mary's maid of honor was recuperating from an operation.
Aida Austin's good friend Mary Bosch died mid-January.