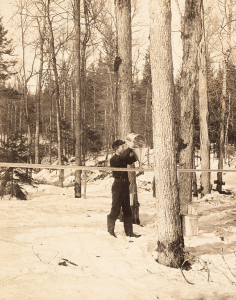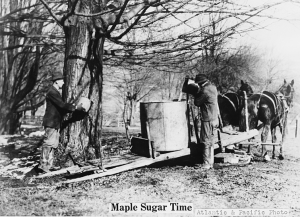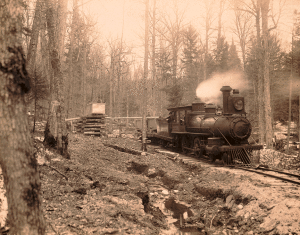 Chester must have been ill when he last visited Emma, who must also have been ill. In this next letter Chester invites Emma to visit him and his wife in Walton.
Walton, N.Y., April 26, 1874
Friend Edith,
Yours of the 23d is now at hand contents noted to which I with pleasure reply.
As to teaching the school I think I could enjoy it very well, but other things are to be considered as I have medicine to last more than one month that would be no inducement to lead me to take the school therefore I shall have to decline.
I should have come back and stayed with you that night had not the Doctor urged me so strongly to stay with him, then of course you could not have enjoyed my visit very much (as you were not feeling well).
I would like to have stayed much longer but my time seemed to be needed at home as it was good weather for making sugar while I was there and I had not a surplus of help at home.
I will try and stay longer when I come again. Write when you can and come and see us. Yours truly,
Chester Beers
The Country Versus the City
In July 1874 a tired Emma wrote her City Cousin Tina Austin.
"The country loses none of its charms by a contrasting view of New York City at this season of the year…
"I do not feel as if I could possibly teach now or should commence Monday. We are all well with the exception of Mother… Ever your cousin, E.E. Austin"
Walton, August 18, 1874
Friend Emma,
Yours of the 2nd is this day received consequently I cannot accept your invitation to your party the 12th. How unfortunate that picture and letter came in due time which I will ans. as occasion offers.
Tell Aida I am much obliged for the picture if it is hers. If it is yours I like the old one the best. Write soon. Yours truly, Chester Beers
May 1875
In May 1875 Emma Austin was teaching. She wrote her cousin, "I have been very busy. A school always takes up most of my time in one way and another. Even in my dreams I am always busy when teaching."
August 1875 Sad News
Janet R. Nichols (Mrs. Chester Beers, age 31), married less than two years, died August 13, 1875.
Previous Posts
1. Is that the New Teacher?
2. The Math Tutor
3. Chester Beers to Friend Emma, Correspondence Continues
4. What is the News? October 29, 1869
5. The Merry Laugh of the Village School
6. Teaching Advice in a Poem
7. I Would Not Wait for Erie's Train
8. 1870 Highland
9. Mrs. Prindle's Soliloquy
10. February 28, 1870, What Is the News?
11. Who Teaches in the Village, April 1870
12. Fair Hagan's Pool, June 1870
13. Shades of Night, 1870
14. Deposit, New York, 1871
15. Dear Father, January 1872
16. Emma Attends Albany Normal, March 1872
17. Lumberland Schoolhouse, 1872
18. Verdant Meadows, June 1, 1873
19. I Have Been Very Busy, August 30, 1873